BRANDING PROPS
Charity Toolkit
We have had the pleasure of working with a number of charities over the years including the National Trust, Sense Deaf Blind, Poppy Scotland, World Animal Protection, RSPCA, Dogs Trust and the Hubbub Foundation.
These charities along with many others have all used products within our charity tool kit to assist with awareness of their charity and for fundraising opportunities.
Our photo cut out boards are a unique marketing tool. They can be manufactured in a variety of sizes to suit the number of face holes and the target audience using the photo opportunity board.The addition of social profiles helps create buzz around the campaign, encouraging users of the peep board to share across Facebook, Twitter and Instagram, helping to boost awareness.
We also print oversized novelty cheques for those PR opportunities to promote fundraising activities. Our charity cheques are printed in 3 sizes and are available as both single use and reusable dry-wipe options. We also offer a range of fun speech bubbles that can be printed with the logo of the charity or as a dry wipe option. These handy props encourage interaction at fundraising events to promote your campaign, using hashtags or straplines for the charity.If you have a particular requirement please drop us a line with your detailed request to office@eventstuff.ltd and we will endeavour to respond within 24 hours.
Thank you very much for the great work you have done. I just wanted to send you some impressions of the CutOutWalls. Both of them were really much liked. Thank you very much again for all your work and help.
twitter.com/EmbassyMagazine
TALK TO US ABOUT YOUR NEEDS
Complete this form and well get in touch
Contact Form Charity Toolkit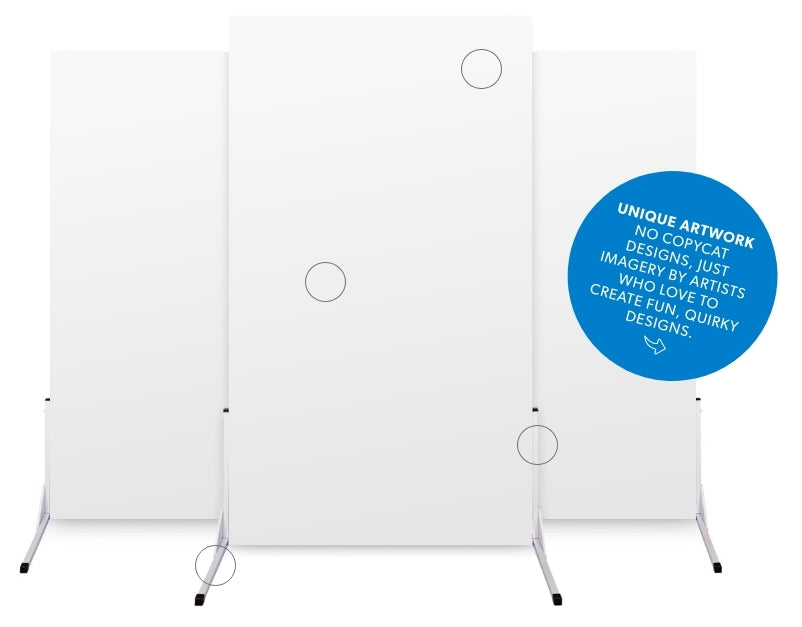 TOP QUALITY GUARANTEED
Our photo boards are designed for longevity
Our photo boards are meticulously crafted to provide long-lasting value, standing the test of time. Here's how we achieve durability:

Premium Materials: Constructed with high-quality, 10mm solid PVC board for exceptional strength and resilience.
Protective Laminate Print: Vibrant and high-quality vinyl print prevents fading from UV light and environmental factors.
Reinforced Frame: Lightweight aluminium frame offers portability without compromising structural integrity.
Weather-Resistant: Waterproof materials and sturdy, steel T-legs allow outdoor use, providing excellent stability, even in moderate wind conditions.
High-Quality Manufacturing: Industry-leading large format printers and cutting-edge laminating equipment ensure superior print quality and precise cutting.
Long-lasting Performance: Engineered to endure regular use while maintaining visual appeal and functionality, providing lasting value for events and audience engagement.
VIEW OUR FAQS
Multicolumn
CHOOSE & PURCHASE

Order online or contact us for a bespoke design

FINALISE DESIGN

Our design team will contact you about any customisation requests

WE'LL DELIVER YOUR BOARD

Quick and reliable delivery by our own staff or by courier

SET UP & SNAP AWAY

Dive effortlessly into a world of fun-filled photo opportunities

LEAVE US A REVIEW

Share your experience & photos. We love seeing our products in action!
SIGNUP TO OUR NEWSLETTER
Get all the latest news, offers and updates to your inbox